April Favorites
Olá Leitores :)
Hoje venho vos mostrar e falar um pouco dos produtos que mais utilizei no passado mês de Abril.
Em Abril a minha aposta foi em produtos de hidratação, quer a nivel de face e corpo.
Com estas diferenças de temperaturas entre as várias cidades tenho tido a pele seca. Assim, é um bom motivo para gastar os produtos que tenho cá por casa ;) Além disso, assim quando os terminar posso ir descansada comprar outros novos que tanto quero!


Hello Readers :)
Today I'm here to show you and talk about the most products used in the past month of April.
In April my bet was on hydration products, for both the face and body.
With temperatures being so different across the cities that I've been in, I have had my skin dry. So, it is one reason to use the products that I have in home ;) Although when I finish those products I can go to buy new ones that I really want so much!
Então, começando por hidratantes:
So, starting whith hydration products:
Face:
1 - Facial Cleansing gel from The Body Shop
2 -
Exfoliating Face scrub From Byphasse
3 -
Nivea young control shine
4 -
Hydrating cream Oriflame
5- Eye cream from Label
6- Clea and Clear advantage gel s.o.s
7 -
Makeup remover My skin from essence
Body:
1- Perfum Chance by Channel
2- Gel Body Shower Ginger Sparkle from The Body Shop
3 -
Body Purre from The Body Shop Dream Unlimited Sun fresh
Hair:
1-
Beauty Elixir from Syoss
2 - After sun Oil from Kiko
3- Shampoo Ultra Suave from Garnier
Já no que toca à maquilhagem tenho utilizado produtos simples, básicos e rápidos.
Ultimamente tenho apostado em sombras cremosas porque são fáceis de aplicar com os dedos.
Acreditem, com sombras cremosas obtemos um look fresco, simple e rápido. Se conheceram mais marcas com sombras assim digam-me gostava muito de experimentar.
Now when it comes to makeup I have been using simple products, basic and quick.
Lately I have wagered on creamy eyeshadows. They are easy to apply with fingers.
Believe in me, with creamy shadows you can have a fresh, simple and fast look. If you know more brands with creamy eyeshadows let me know because I would like to try.
Makeup: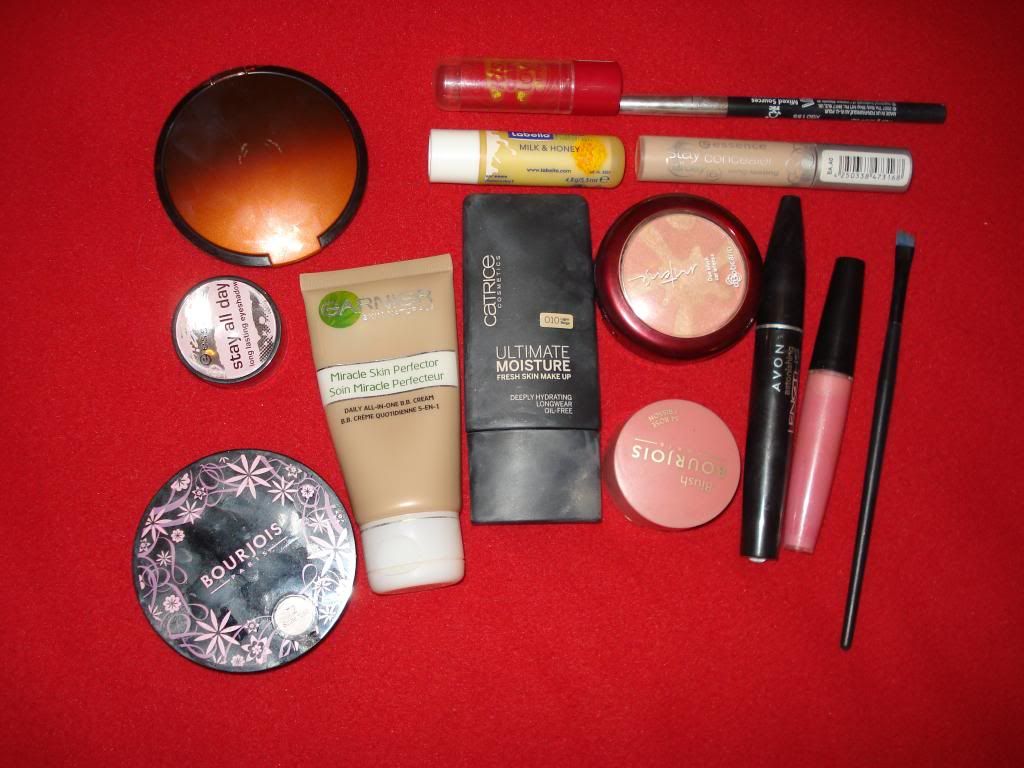 1 -
Tanning powder by
The body Shop - Fair matte
(
review
)
2-
Lip Balm from
Essence
Kiss and Care Love
tutti
fruit scent
3-
Lip Butter Milk and Honey from Nivea
4-
Black eyepencil from The Body Shop
5- Concealer from Essence
6- Eyeshadow stay all day from Essence in 09 For Fairies
7- BB from Garnier
8-
Base Ultimate Moisture from Catrice
9 - Blush from O Boticario nº2 Cor Intensa
10-
Bourjois 54 Rose Frission-
blush
11 -
Mascara Lengths from Avon in black
12 - Lip Gloss from Avon - Pale Pink
13 - Eye pencil from Essence
14 - Compact powder 72 from Bourjois
E não podia deixar de vos mostrar mais bolachas ;)
Pois é, ficam a saber que eu sou viciada em bolachas e bebidas quentes!!
And I could not finish my favorites without showing you more cookies;)
Well, let me say that I'm addicted to cookies and hot drinks!
Food: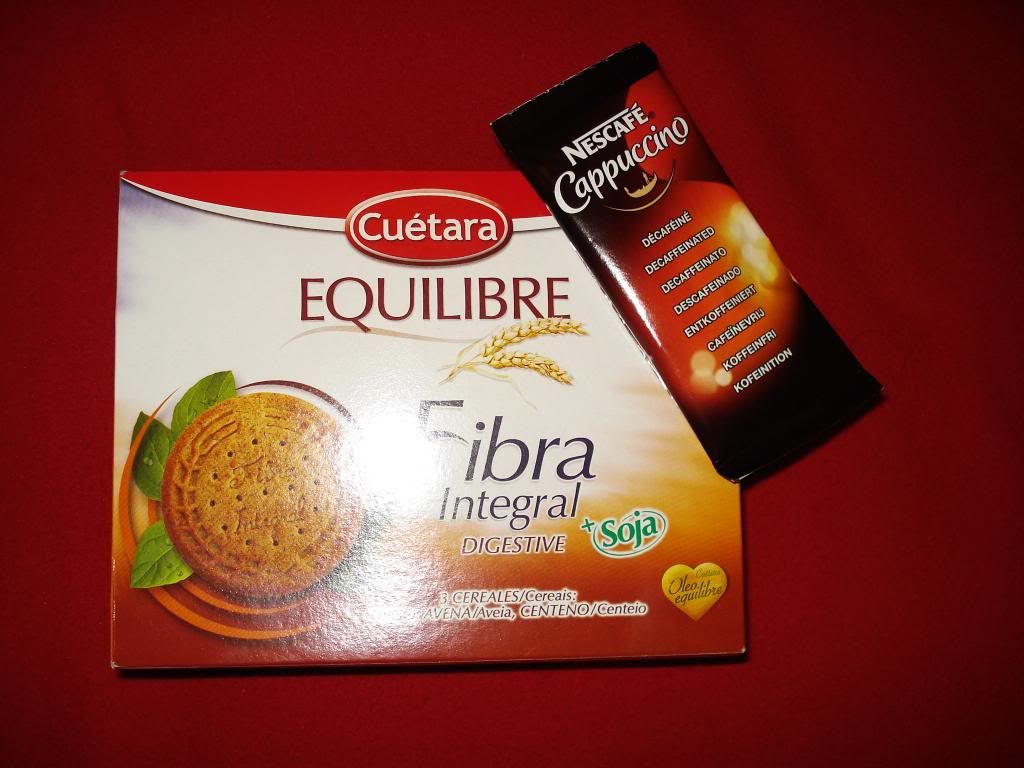 1 - Cookies Cuétara Equilibre
2 - Cappucino Nescafé
Então, utilizam alguns destes produtos?
So, do you use some of these products?
Xoxo**