Review Supreme Sleek Makeup
Olá leitores :)
Hoje venho com uma nova review de um produto da Sleek Makeup.
Desta vez é uma paleta de sombras da colecção Shangri-La. A paleta é a Supreme.
Hello readers :)
I'm here to do one more review it is about one Sleek Makeup product.
This turn is about one eyeshadow pallet from Shangri-La collection. The pallet is Supreme.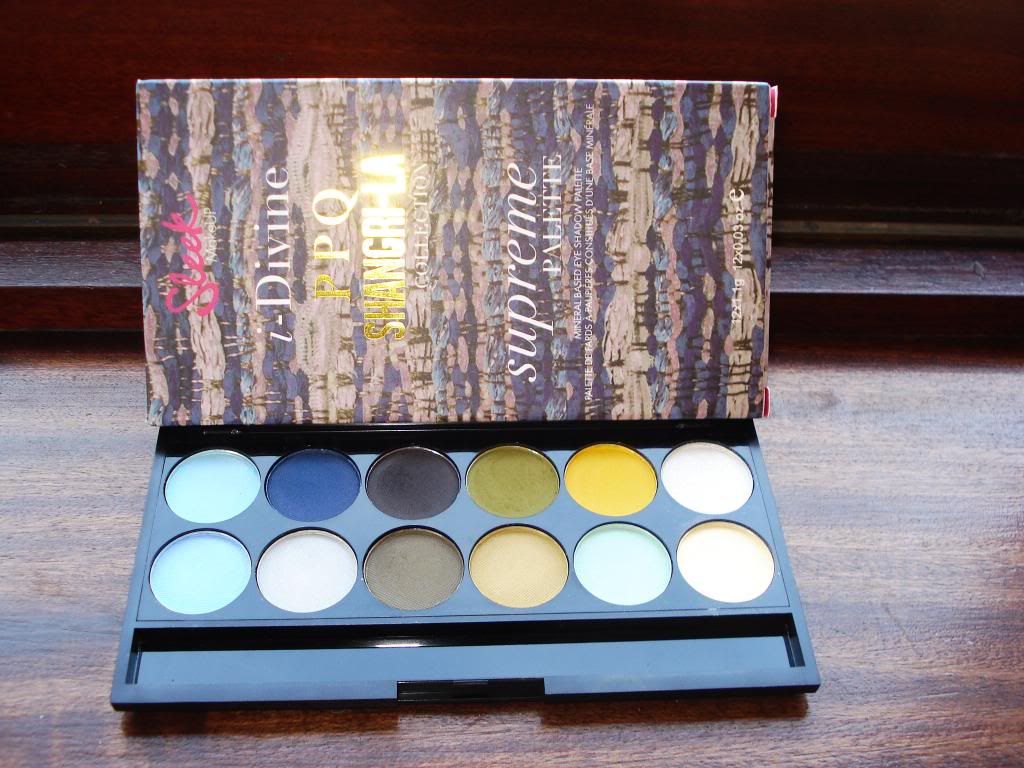 Como todas as paletas da Sleek, ela tem um aspecto muito profissional: paleta preta com o nome "Supreme" à frente.
É do mesmo da tamanho das outras paletas e traz um espelho grande e 12 cores muito bonitas e frescas para a Primavera.
Like as normal Sleek palettes, this one has a professional aspect: black pallet with the name "Supreme" one the front.
The Supreme pallet has the same size as the others pallets and brings with her a big mirror and 12 beautiful and fresh colors for Spring.
As cores são na sua maioria azuis, verdes e cáqui de acabamento mate.
The colors are mostly blue, green and khaki with matte finishing.
Acho esta paleta ideal para a primavera principalmete pela grande aposta nos tons verde. Dado que o verde será uma grande aposta deste ano.
I think this is a ideal pallet for Spring because it has colors in green. Notice that the green will be very trendy in Spring and Summer this year.
As swatch das cores do lado esquerdo para o direito:
The colors swatch from the left to the right:
Para finalizar, podem encontrar estas paletas na Sephora ou na loja Online
aqui
pelo preço de 10 euros.
To finalize, you can find this pallet on Sephora or on Online store here for a price of 10€.
As minhas cores favoritas são os verdes.
E a vossas quais são?
My favorite colors are the greens.
What are you favorite colors?

Xoxo**