October Favorites 2012
Olá meninas :)
Hoje venho vos mostrar os produtos que mais utilizei no mês passado.
Espero que gostem.
I'm here to show you my most used products from October.
1-
Eyeshadow 249 Vanity Wet n Wild
2-
Eyeshadow from Sephora for brown eyes
3- Green eyeshadow from The Body shop "05 - sage"
4-
Black eyepencil from The Body Shop
5-
Eyeshadow from The Body Shop 02 À La Mode
6- Concelear 02 Estée Lauder
7-
Volume mascara from Gosh
8- Concelear tea tree from Oriflame
9- Hydrating and smoothing foudation from Sephora
10- Blush 54 Rose Frisson from Bourjois
11-
Compact powder 73 Miel dore from Bourjois
12-
Compact powder from Miyo
13-
Bronzing from Bourjois 07 hâlé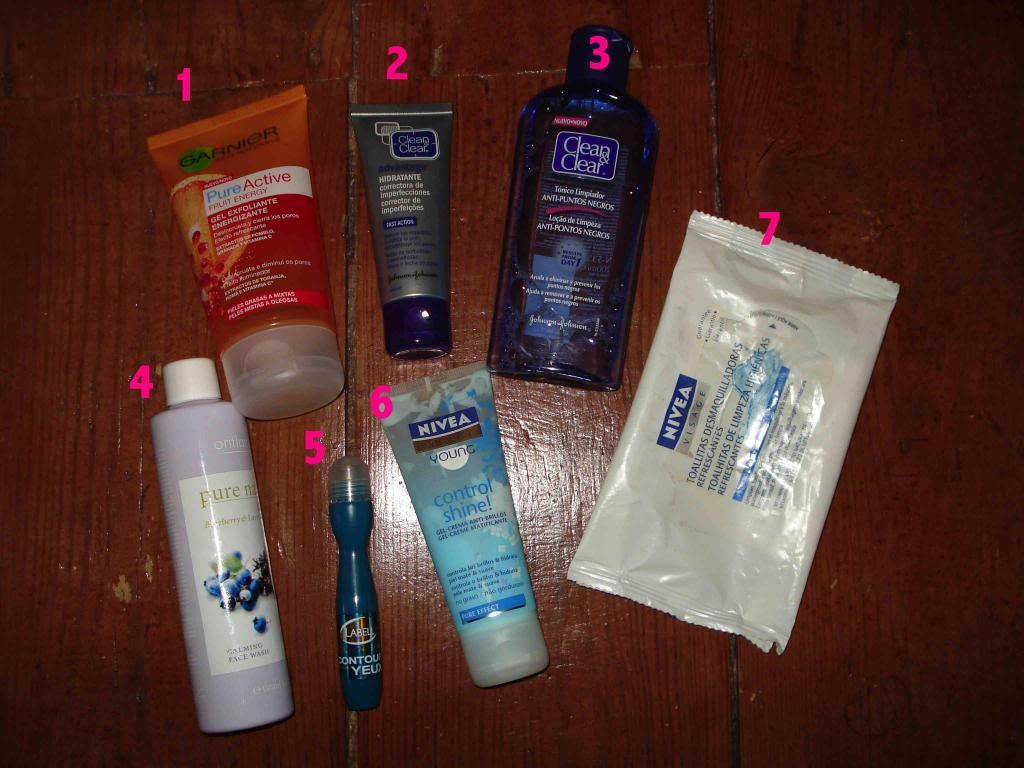 1- Gel exfoliante energizante from Garnier
2- Hydrating cream for imperfections from Clean and Clear
3- Tonic from Clean and Clear
4- Face wash of blueberry from Oriflame
5- Eye cream from Label
6- Control shine cream from Nivea
7- Makeup remover from Nivea.
Hair and Body:
1-
Shampoo for thinning hair from Phyto
2-
Hand cream Almond from The Body Shop
3- Body Scrub Blueberry from Sephora
4 -
Body Purre from The Body Shop Dream Unlimited Sun fresh
5 - Total Repair from Elvice L'Oréal
6-
Shower gel Coco from The Body Shop
7-
DeoDry Chilled and Breezy from The Body Shop
8-
Perfume from The Body Shop Love ETC Sun Kiss
9-
Body Butter from The Body Shop of Mango
O que acham? Já utilizam alguns destes produtos?
What do you think? Do you use some of these products?




Xoxo**