Favorites September of 2012
Olá meninas :)
Hoje venho vos mostrar os produtos mais utilizados do mês de Setembro.
Vou dividir em makeup, corpo e cabelo.
I'm here to show you my most used products of September.
I divided in makeup, body and hair.
Makeup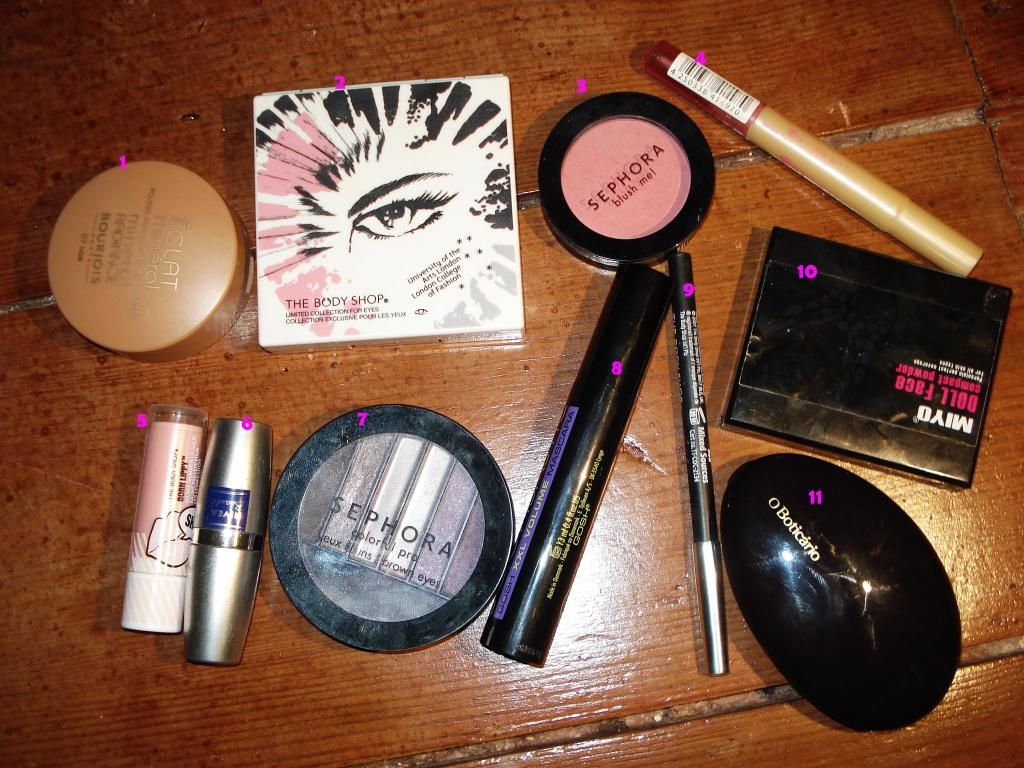 1- Bronzing from Bourjois 07 hâlé
2-
Eyeshadow from The Body Shop 02 À La Mode
3-
Blush from Sephora 01 Rose rebelle
4- Pencil c
oncealer from Essence
5- Lip blam Born Lippy Lyche Shimmer from The Body Shop
6- Baton 62 Cinderelle from Nivea
7 -
Eyeshadow from Sephora for brown eyes
8 -
Volume mascara from Gosh
9- Black eyepencil from The Body Shop
10- Compact powder from Miyo
11- Compact powder from O Boticário
Body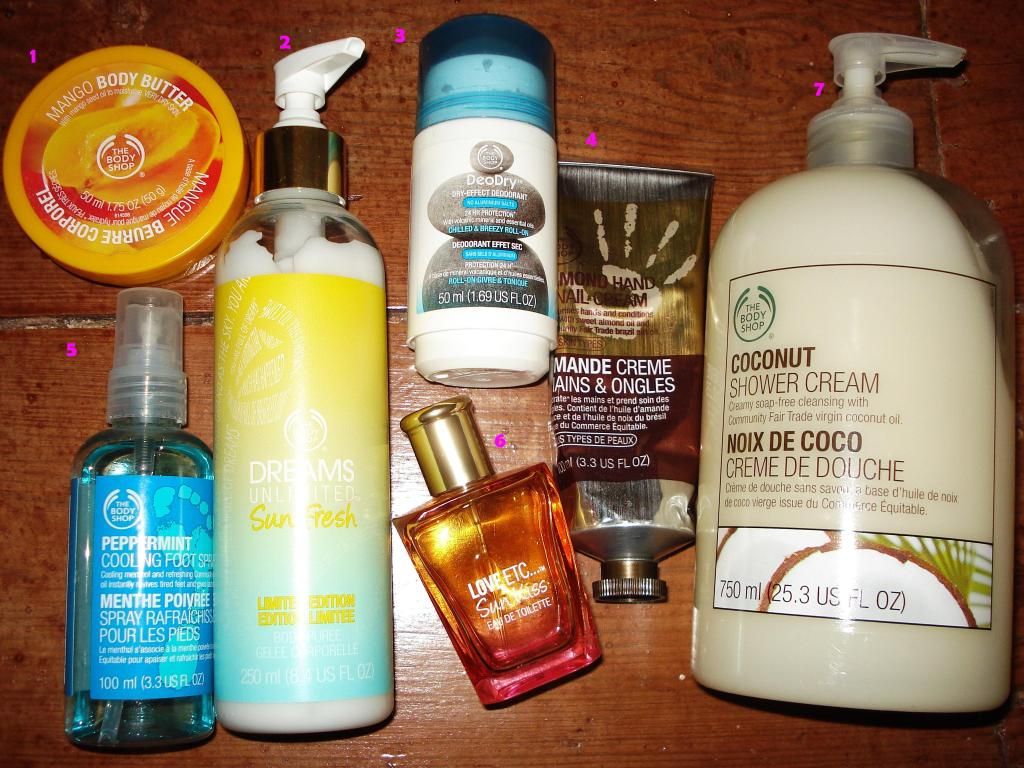 1- Body Butter from The Body Shop of Mango
2- Body Purre from The Body Shop Dream Unlimited Sun fresh
3- DeoDry Chilled & Breezy from The Body Shop
4- Hand cream Almond from The Body Shop
5- Cooling foot spray of peppermint from The Body Shop
6- Perfume from The Body Shop Love ETC Sun Kiss
7 - Shower gel Coco from The Body Shop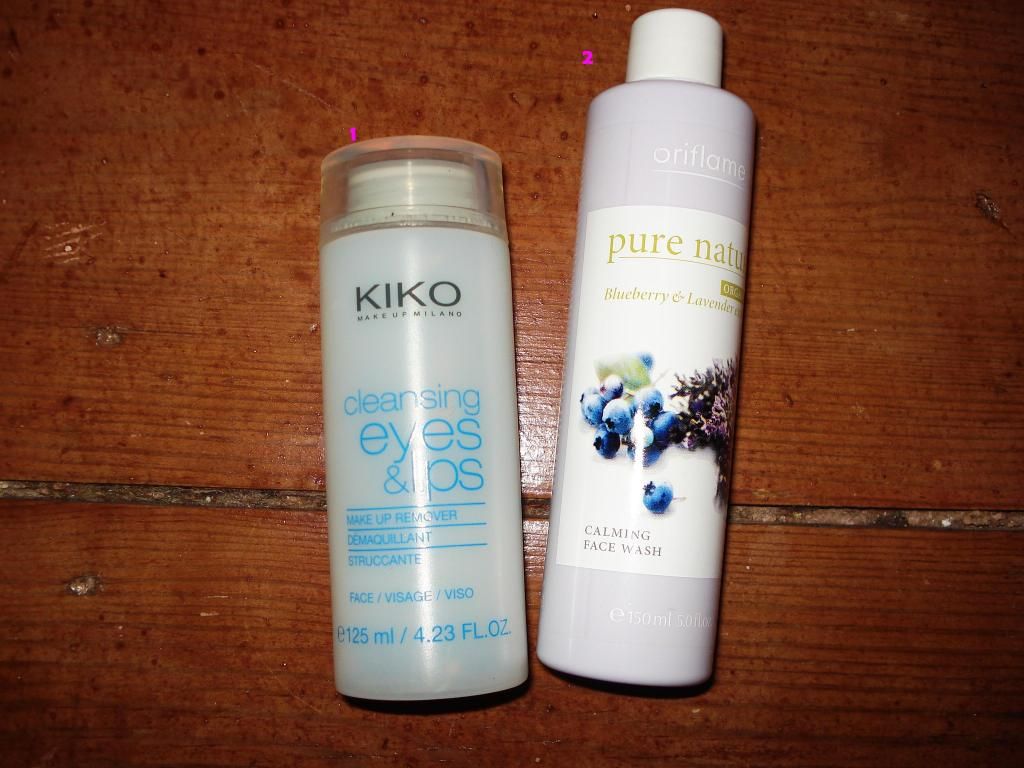 1- Cleansing for eyes and lips from Kiko
2- Face wash of blueberry from Oriflame
Hair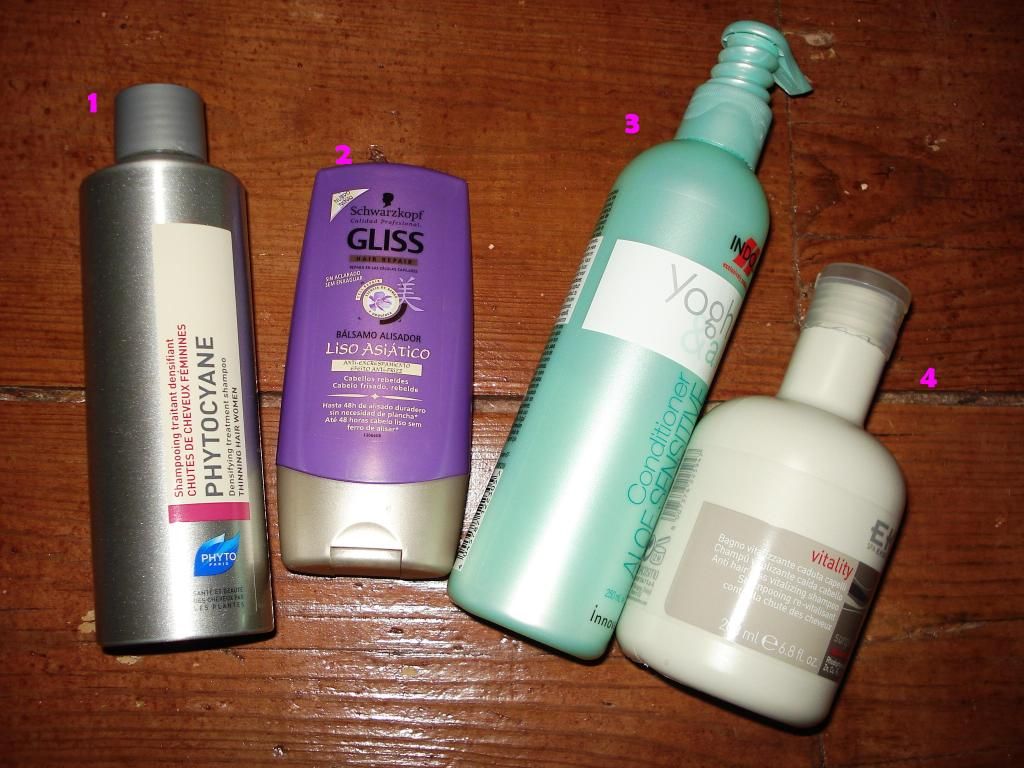 1- Shampoo for thinning hair from Phyto
2- Straightener hair product from Gliss
3-
Conditioner from Indola
4-
Shampoo from EKS
O que acham? Já utilizam alguns destes produtos?
What do you think? Do you use some of this products?
Xoxo**