Body Butter Duo
Olá meninas =)
Nesta altura do ano que está bastante frio, temos de ter em atenção a hidratação da nossa pele, e uma boa aliada é a Body Butter da The Body Shop.
A Body Butter Duo foi feita a pensar nos vários níveis de hidratação que é preciso para diferentes zonas do corpo. Já devem ter deparado com a grande quantidade de cremes que temos certo? Ora uma prós pés, um para as pernas, um para as mãos, etc.. E já repararam que todos tem um cheirinho diferente? E que depois da aplicação fica uma confusão de aromas?
Assim sendo a The Body Shop apresenta um creme que apresenta dois níveis de hidratação, pele seca e pele normal, com o mesmo aroma e na mesma embalagem. Prático, simples e muito fácil de transportar.
Hello girls =)
In this time of the year which is very cold, we must have very attention to our skin hydration and a good friend is the Body Butter from The Body Shop.
The Body Butter Duo the body butter duo was createad with the different hidratation levels required by different body parts. Probability, you already have noticed the great amount of hydration creams you have, right? One for the feet, another for the legs, another for the hands, and so on... And you already have noticed that all creams have a different scent? And after the application you have a confusion of scents?
So, The Body Shop shows here an hydration cream for two types of skin, normal and dry, all in the same package and with the same scent. Practical, simple, and very easy to transport.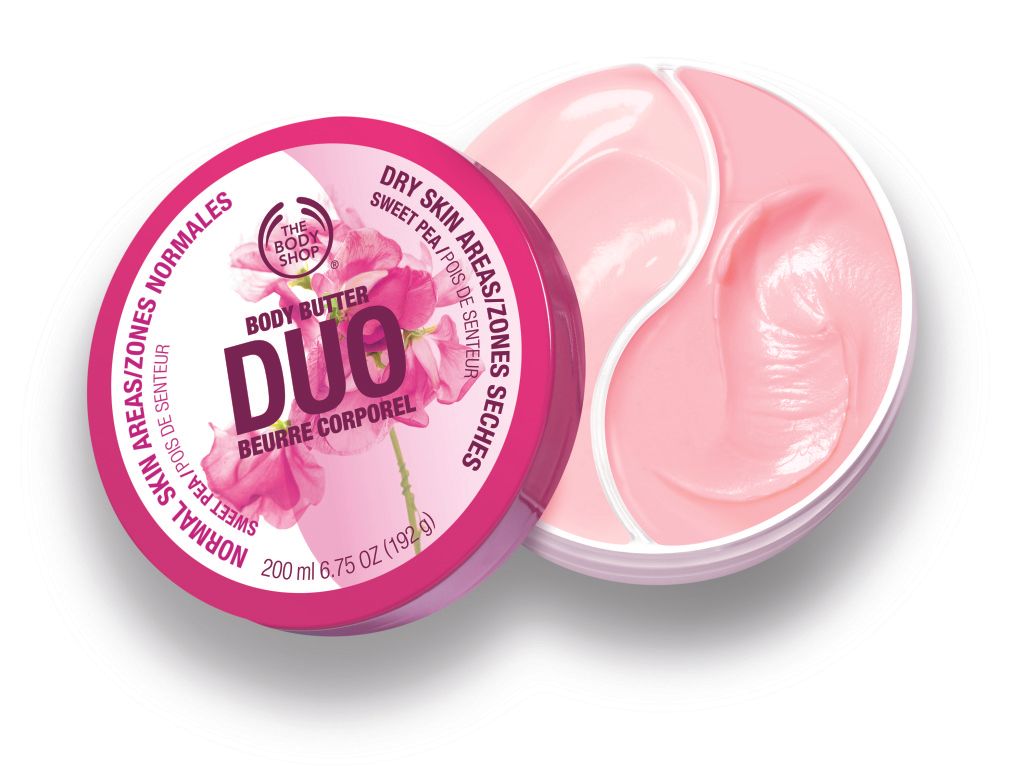 O preço da Body Butter duo é de 16€ e podem encontrar 4 aromas disponiveis:
The price of the Body Butter Duo is 16€ and you can find 4 scents available:
Floral açai
Vanilla
Macadamia
Sweet pea