Banana Conditioner review
Olá meninas =)
Hoje venho fazer uma review do amaciador de Banana da The Body Shop.
Hello girls =)
I'm here to do a review about the Banana Conditioner from The Body Shop.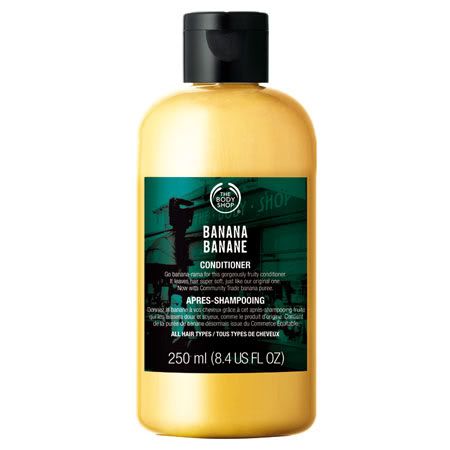 O que a The Body Shop diz:
"Está de volta! Este condicionador com um cheiro irresistível de banana que ajuda a nutrir os cabelos, deixando-os macios, brilhantes e fáceis de moldar. Um velho favorito da The Body Shop, originalmente lançado em 1988 com 100% de embalagem reciclado!"
What The Body Shop say:
"It's back! Go bananas for this irresistible smelling conditioner that helps nourish the hair, leaving it soft, shiny and manageable. An old favorite from The Body Shop, originally launched in 1988 with 100% recycled packaging!"
O que eu digo:
Uma das primeiras coisas que notei no amaciador foi o seu cheiro doce e forte de banana. É muito bom.
Além disso a sua consistência espessa parece uma mascara, como for exemplo as mascaras da garnier.
É fácil de aplicar e deixa um cheiro muito bom no ar.
Amacia bem cabelos secos :)
Após passagem por agua notei o cabelo fácil de pentear.
What I said:
One of my first experience with this product was the scent, a sweet and strong scent of bananas. It's so good.
Also, it is very consistent, like a mascara, as for example the garnier mascaras.
It's is easy to apply and it brings on the air a good scent.
It's puts the dry hair soft.
After passing by the water I feel my hair easy to comb.
Voltarei a comprar este produto de certeza :) Recomendo!!
I would buy this product again :) I recommend it!!
Beijinhos***