Nail polish of the week
Olá meninas =)
Hoje trago-vos o meu verniz eleito para a semana, é o coral red da
Oriflame
.
Foi a querida
Lucia
que me enviou para testar e dar uma opinião :)
Hi girls =)
I'm here to show you my nail polish for this week, it's the coral red from
Oriflame
.
It was sent me by sweet
Lucia
for me to test and give you my opinion :)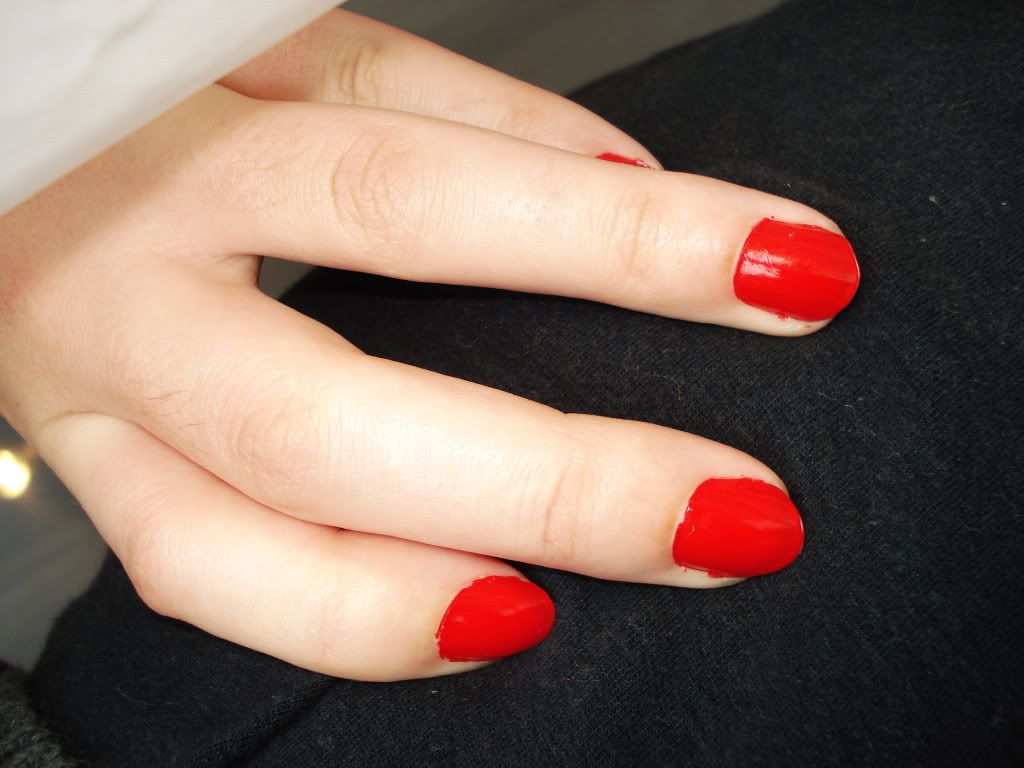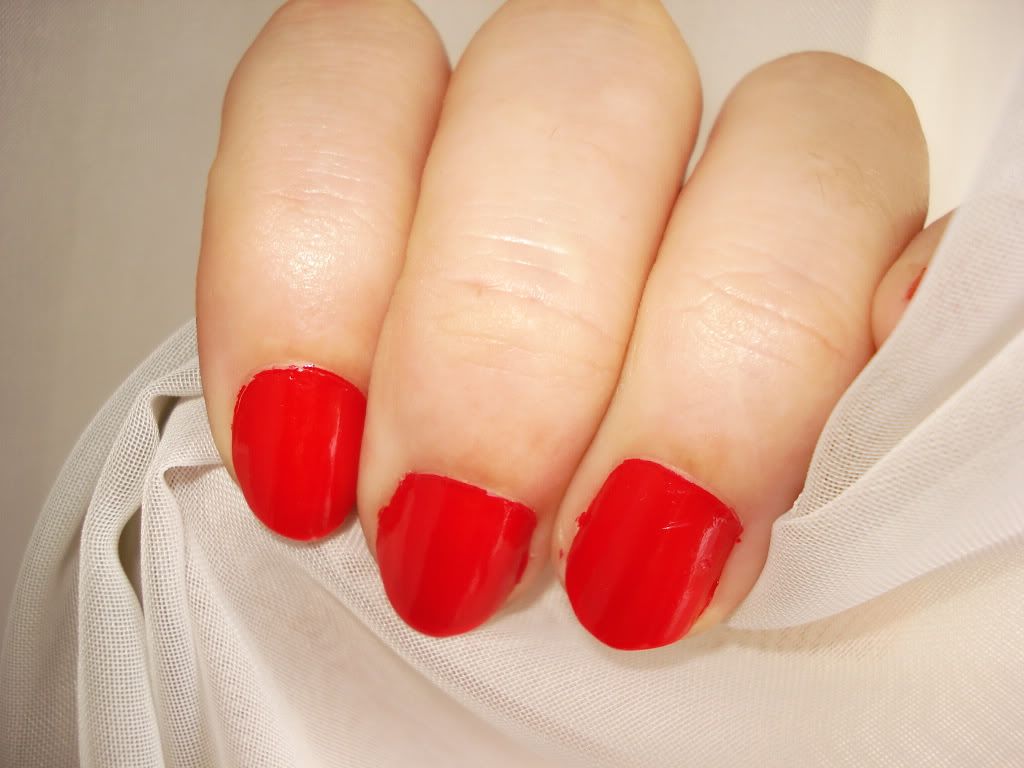 Esta red coral é uma cor brilhante. Ele é um vermelho alaranjado muito giro para o verão. Penso que seja uma grande tendencia para este ano (e um vermelho é algo que temos sempre :P ). Eu utilizei na mão, mas acho que no pé ficaria lindissimo.
Adorei a cor, com roupa escura ficou muito giro.
A formula é boa. Tem um pincel fácil de aplicar (ps: se quizerem eu mostro em mais detalhe num proximo post o pincel, esqueci-me de tirar foto :$)
Mas, realmente o que me surpreendeu foi a duração, 3 dias na mão sem lascas :). O que eu quero dizer com lascas esta na foto abaixo:
This coral red is shiny. It's a red - orange very beautiful for the Summer. I think that is a tendency for this year ( and one red it's a must have :P). I used it in my fingers, but I think it will also be very nice in the toes.
I love the color, and it stays very nice with dark cloths.
The formula is good. It has a easy brush to apply (if you would like to see it, please tell and I wiil do another post to show you that thing).
But, what I really love in this nail polish, and I was very surprised, was the durability. It stays without cracking 3 days. What I want to say with crackling is shown in the picture below: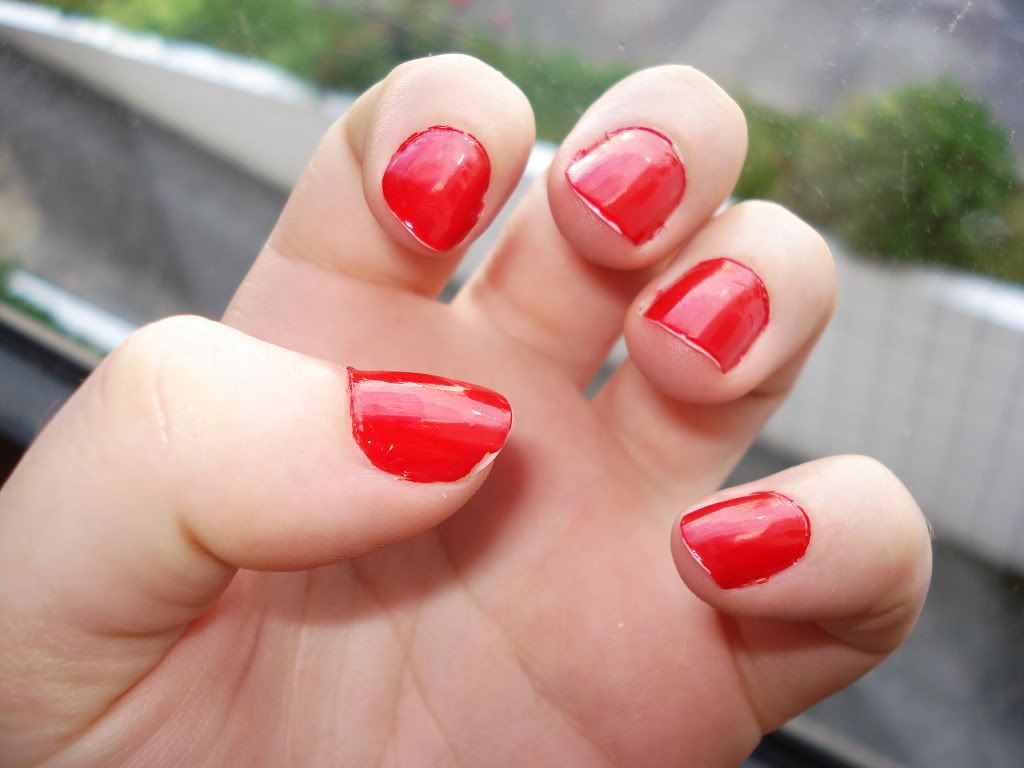 Quando começo a ver a sair o verniz assim em algumas unhas retiro ou aguento só mais 1 dia.
I usually take out the remaining nail polish, or i just wait one more day like this.
Avaliação/
Score
(1 to 5):4
Já experimentaram vernizes da
Oriflame
?
Gostam?
Have you have used nail polish from
Oriflame
?
Do you like it?
Beijinhos***
Xoxo***