Brush with Fashion from TBS
Olá meninas.
Hoje venho falar um pouquinho da nova edição limitada de maquilhagem da
The Body Shop
para Primavera de 2011.
I'm here to talk a little bit of new
makeup
limited collection from The Body Shop for the Spring of 2011.
Esta colecção traz um grande design com pincéis incorporados em cada produto, o que no meu parece uma optima solução dado que assim posso transportar os produtos comigo e aplicar em qualquer lugar.
This collection bring a new design with
incorporated
brush in each one product. I think that is a good solution because I can transport my products on my bag and I can use everyhere.
Os ingredientes da colecção Brush with Fashion são de origem natural e com alta qualidade como por exemplo o óleo de marula da Namíbia que é um hidratante muito eficaz.
The ingredients of Brush with Fashion collection are natural origin and of very good quality. For exemple the marula oil from Namíbia is a great an very effective moisturizing.
Os produtos:
Illuminating Face Base - 14.00€
01: Apricot Glow
Este produto é utilizado antes da aplicação da base para dar uma iluminação extra a face.
Basta rodar o produto, aplicar directamente e utilizar o pincel que traz :)
This product is used before the base to give extra glare to the face.
Apply it directly in face with the brush.
01: Boho Beauty
02: A La Mode
Price: 18.00€
Estas palletes têm tudo o que precisamos para criar um look. Teem 4 cores muitos giras que tanto podemos usar para dia e noite e além disso trazem um lápis e um mini pincel.
Existem 2 palletes diferentes a 01: Boho Beauty com sombras mate em nu, damasco e castanho, a 02: La Mode com sombra branca, cor de rosa, prateada e um preto intenso.
These palletes bring everything that you need to create a look. They have 4 colors very beautiful that you can use at day and night. Futhermore it brings a eyepencil and a mini brush.
There are 2 pallets different the 01: Boho Beauty with a naked mate, apricot and brown, the 02: La Mode with white, pink, silver and intense black.
01: Pink Cream

11: Juicy Peach
Hi-Shine Lip Treatment-13.00€
Dá brilhos aos lábios e traz um pincel incorporado para melhor contorno dos lábios.
It give glare to the lips and brings a brunch incorporated, providing more defined shape to the lips.

Tailored Cheek Tint - 11.00€
01: Hot Pink
Este gel claro transforma-se num bonito brilho rosado ao contacto com a pele. Deve ser aplicado em movimentos circulares nas maçãs do rosto e esbater bem.
This light gel is a blush that in contact with skin transforms in a beautiful pink. It is used in circulare movements in the cheeks.
Lightening Touch - 14.00€
Este produto disfarça as olheiras e dá um brilho à pele.
This products disguises the dark circules and give glow to your skin.
Super Volume Mascara- 13.00€
01: Black.
Acessórios:
Accessories:
A
The Body Shop
também lança uma gama de acessórios fantásticos com o design do London College Fashion:
The body Shop has launched a fantastic accessories collection with London College of Fashion design: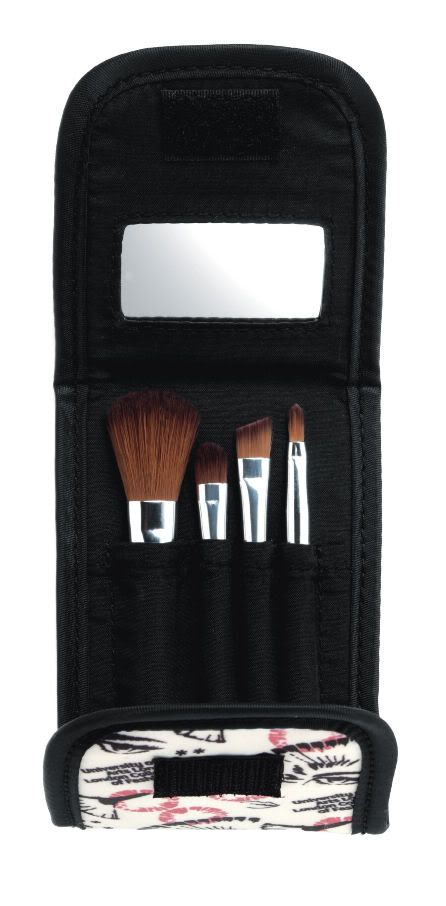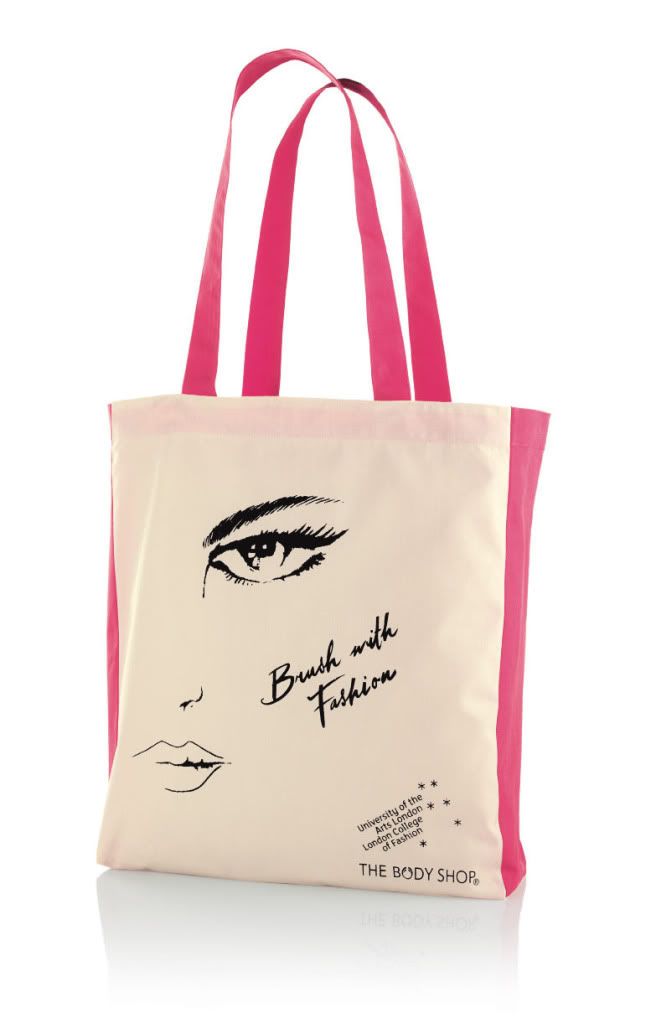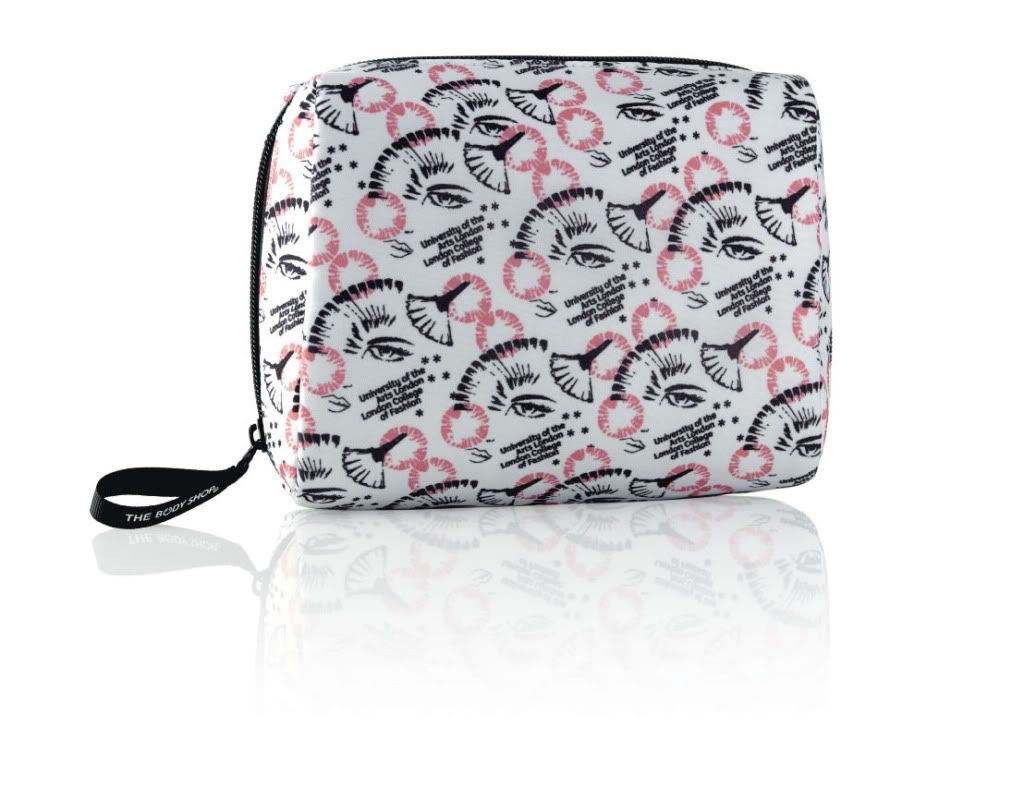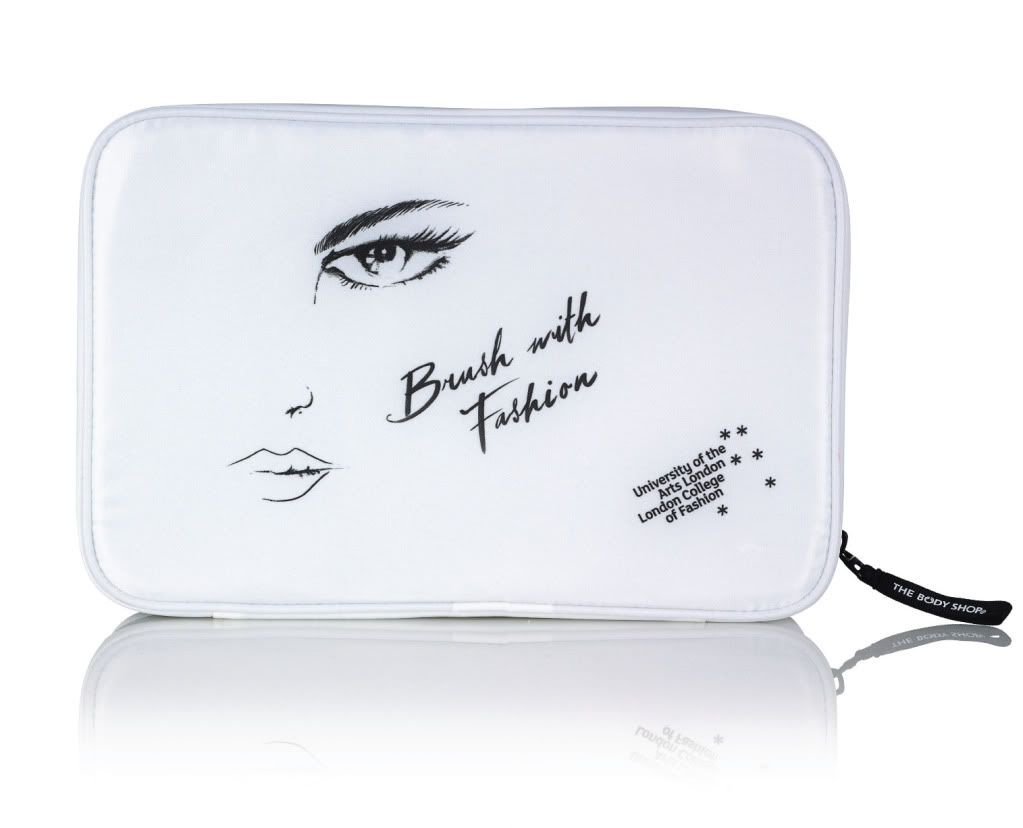 Espero que tenham gostado**
I hope you enjoy it**
beijinhos**
Xoxo**